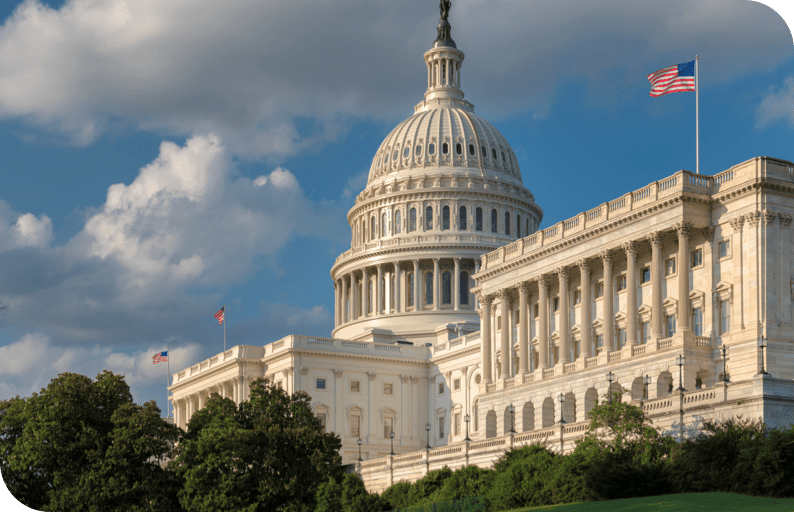 The NAMA Washington Policy Conference brings NAMA members to Washington, D.C. to meet with members of Congress and officials from the White House and key federal agencies to discuss important policy issues impacting the milling industry. Some of the key legislative and regulatory issues addressed include FDA and USDA regulations, agricultural research funding, nutrition guidelines and programs, labeling, supply chain issues, and more.
Agenda Overview:
June 22
5:30 pm: Twilight Monument Tour and Dinner (Optional)
June 23
9:00 – 11:00 am: Breakfast Briefing
12:00 pm – 4:00 pm: Meet Your Members of Congress
5:00 – 7:00 pm: Networking (Optional)
7:00 pm: NAMA Member Dinner (Optional)
June 24
8:00 am – 12:00 pm: Executive Committee Meeting
In conjunction with the conference, NAMA will host a "D.C. Experience" for member interns and early career professionals on June 22 to display the broad impact of the milling industry to our future workforce.